Welcome to Lehigh Valley Animal Hospital
Compassionate family pet care - for LIFE
Our mission is to provide the highest quality veterinary healthcare for our client's beloved pets. We resolve to continually earn the respect and trust that our clients have placed in us on every visit. Our hospitals provide quality pet care, with a personal touch, to our clients and their pets.
Our veterinarians emphasize total pet health and wellness throughout the lifetime of every pet.
We pride ourselves on our compassionate and professional staff that treats our client's pets as if they were their own.
We are committed to educating clients about their pet's health as they develop and grow, into their senior years, as well as when sickness or injury occurs.
Call us or schedule an appointment online.
Our Clients Love Us

Took Shadow to see why he was not eating. Took care of him Took blood work and put on some medication.
Diane Chladni

Wonder experience and I'm so happy I found the perfect doctor for my kitty. The staff was absolutely wonderful and I highly recommend!
Sandra Cervantes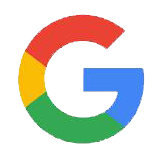 4.3
Rating on
Google Reviews!